Age-Friendly Communities

Why age-friendliness?
By 2030, more than 1 in 4 Nova Scotian will be aged 65 and older. Older adults have a unique set of challenges when navigating the built environment – buildings, streets and outdoor spaces. The natural processes of aging can result in a gradual decline in mobility, hearing, vision, memory or other abilities. There is a gap between the form and function of design in the built environment and the needs of older adults when conducting their daily activities – such as walking to the park, picking up groceries, or getting to and from social events or recreation activities. Our research aims to learn directly from older adults what disabling and enabling design they encounter in their day-to-day life, to inform better planning and urban design decisions for age-friendly communities.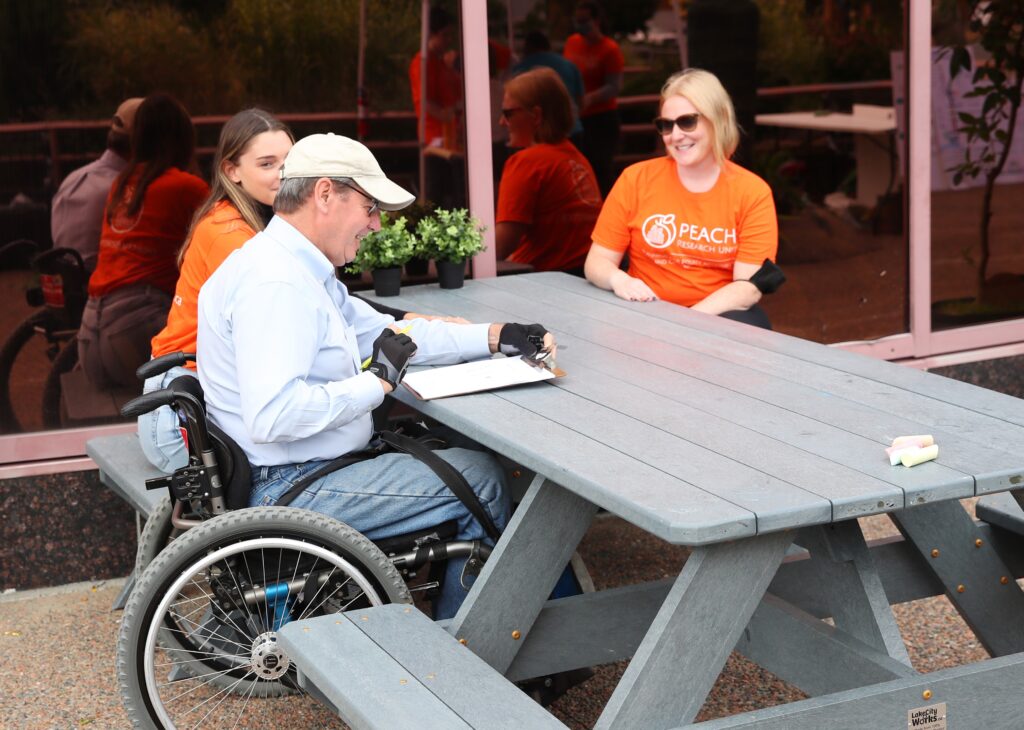 "Age-Friendly In Focus" with Community Links NS
PEACH is thrilled to have partnered with Community Links Nova Scotia on the "Age-Friendly In Focus" project, which aims to better understand access and inclusion for older adults in the built environment. This project, led by Community Links, invites older adults 65+ in Nova Scotia to take part in community engagement sessions discussing imagery and ideas of age-friendly neighbourhood design and contribute to a printed photobook, which will showcase the images and stories offered by older Nova Scotians. We hope to hear a range of stories about when older adults have encountered barriers to access in their communities, or when they have experienced memorable inclusion and opportunity to participate in social and physical spaces.
Engagement sessions were held throughout the month of November (2021) in various locations across the province.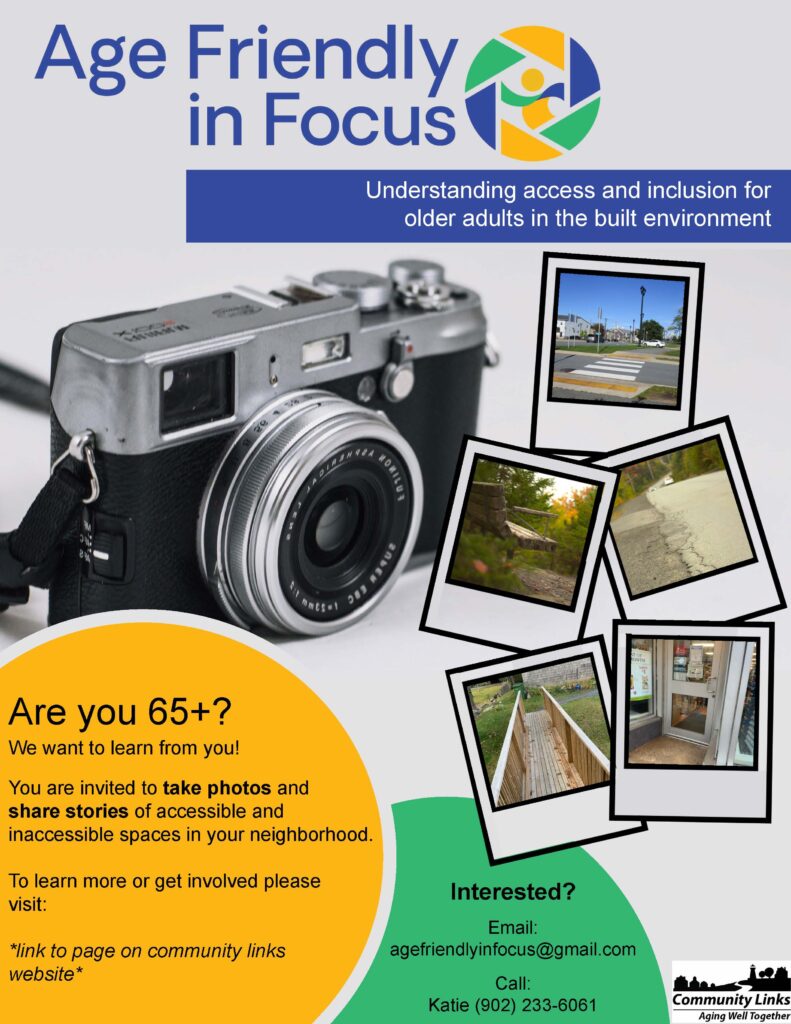 A Visualized Design Guide to Age-Friendly Communities
Through two collaborative projects (a pilot photovoice project and the Age-Friendly In Focus photobook sessions), older Nova Scotians have shared valuable insight with us to better describe the accessible design needs of older adults in the neighbourhood built environment. With the help of Community Links, the PEACH Research team will be continuing into a new stage of research where we aim to co-create an Age-Friendly design guide with the help of the expertise of older adults across NS. We wish to capture the "do's and don'ts" of age-friendly design through photos and other imagery into a guidebook to more effectively communicate design outcomes to stakeholders.
We would like to hear feedback from persons aged 65+ on what kind of research activities would be most feasible and exciting from their perspective! Options include participants (1) contribute photos independently to be displayed in the guide as examples of age-friendly design criteria, (2) participate in group 'walk-and-roll-about's to share stories and capture images of age-friendly and non-age-friendly spaces with other team members, or (3) attend group meetings to critique and select from available images to compose the guide. If you are interested in being involved, and/or have ideas on how you would prefer to participate, please contact us using the form below!
Tell us how you would like to contribute to this project!
If you like one of the options we proposed in our video, please let us know. We would also love to hear your ideas on how best to engage with you and other older Nova Scotians (65+). Please use the form below to send us your thoughts. We look forward to hearing from you!