What is Nova Ramp Up?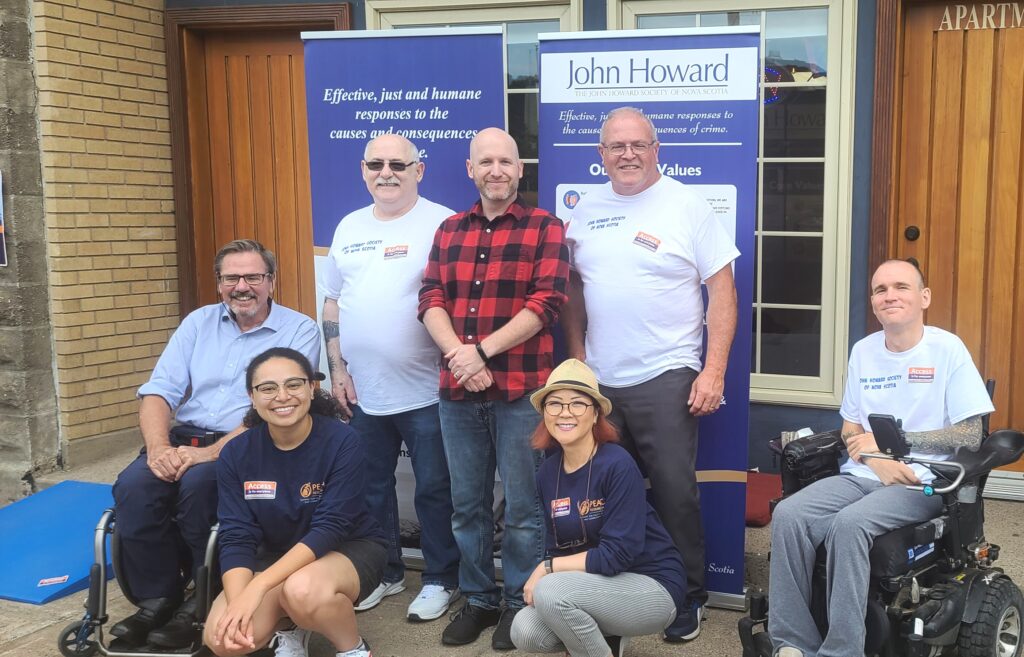 So far, Nova Ramp Up ramps have been distributed to businesses and community organizations in Pictou, Antigonish, Scotsburn, Stellarton, Thorburn, Trenton, Tatamagouche, River John, New Glasgow, Westville, Pictou Landing First Nations Band, and Toney River.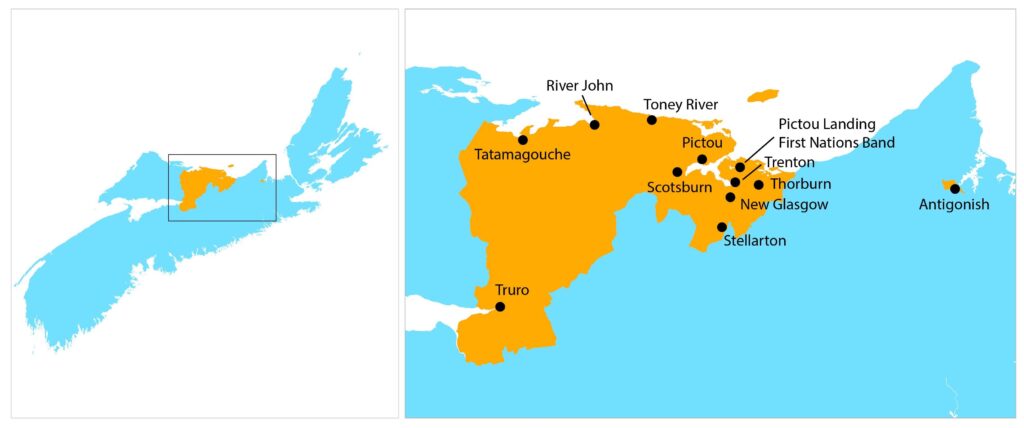 *The Nova Ramp Up survey is now closed. Thank you to everyone who participated!*
Do you live, work, or own a business in one of the eligible communities?
Have you visited a local business where you have seen or used a Nova Ramp Up ramp, like the ones shown on this webpage?
We want to know what community members, business owners, and customers thinks about the Nova Ramp Up initiative through a short online survey!
The survey is an opportunity to tell the project partners how the Nova Ramp Up project is successful or can be improved in the future. What does accessibility mean to you? How can businesses be more accessible to you and other people in your life? Tell us what you think!
The survey is completely anonymous. If you want to know more about how your answers will be stored and used, please read more details through the form at this link.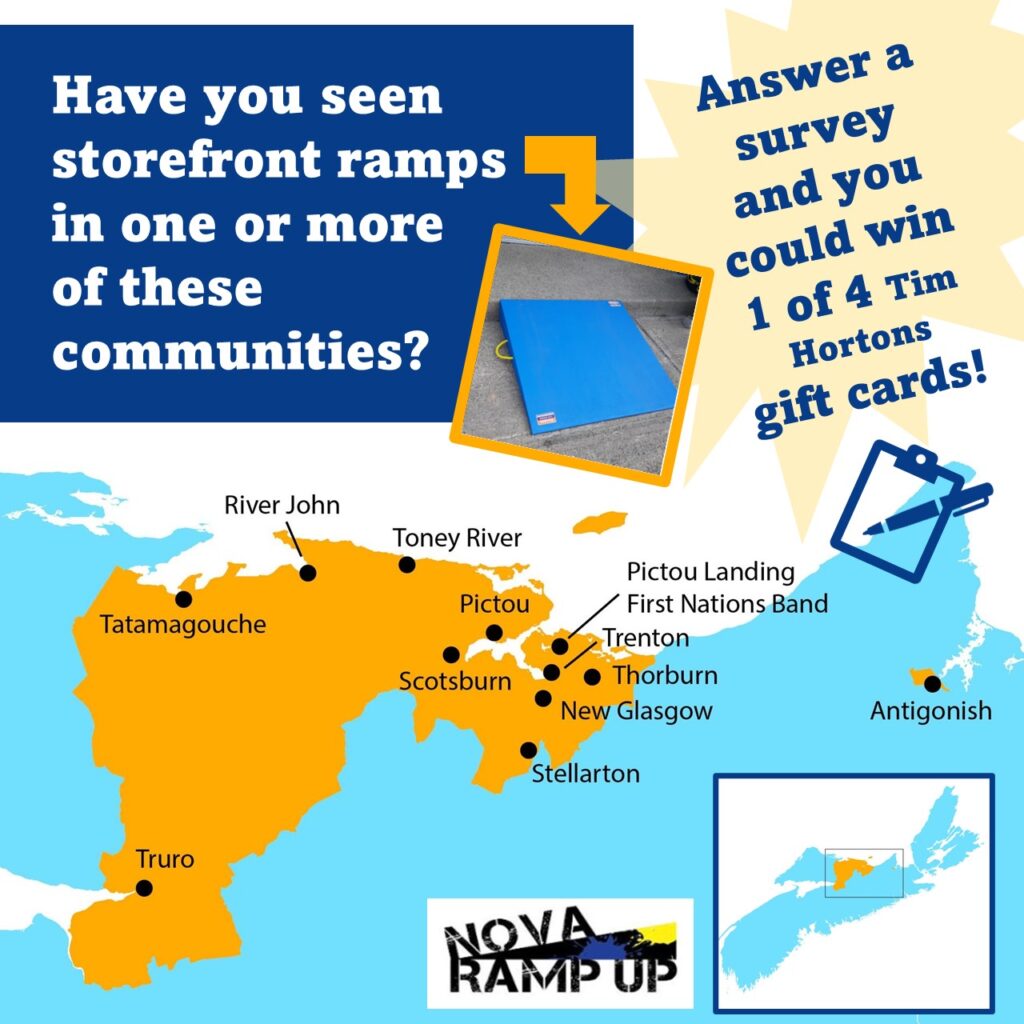 Survey Consent Information
Providing feedback on Nova Ramp Up is completely voluntary. Any information you provide through this survey is collected anonymously.
A full consent form explaining the purpose of this project, how your responses will be stored and analyzed, and how findings from this survey will be reported is available to download from this webpage.
Please contact us at [email protected] if you have any further questions about this survey or your participation.