Age-Friendly Communities

Why age-friendliness?
By 2030, more than 1 in 4 Nova Scotian will be aged 65 and older. Older adults have a unique set of challenges when navigating the built environment – buildings, streets and outdoor spaces. The natural processes of aging can result in a gradual decline in mobility, hearing, vision, memory or other abilities. There is a gap between the form and function of design in the built environment and the needs of older adults when conducting their daily activities – such as walking to the park, picking up groceries, or getting to and from social events or recreation activities. Our research aims to learn directly from older adults what disabling and enabling design they encounter in their day-to-day life, to inform better planning and urban design decisions for age-friendly communities.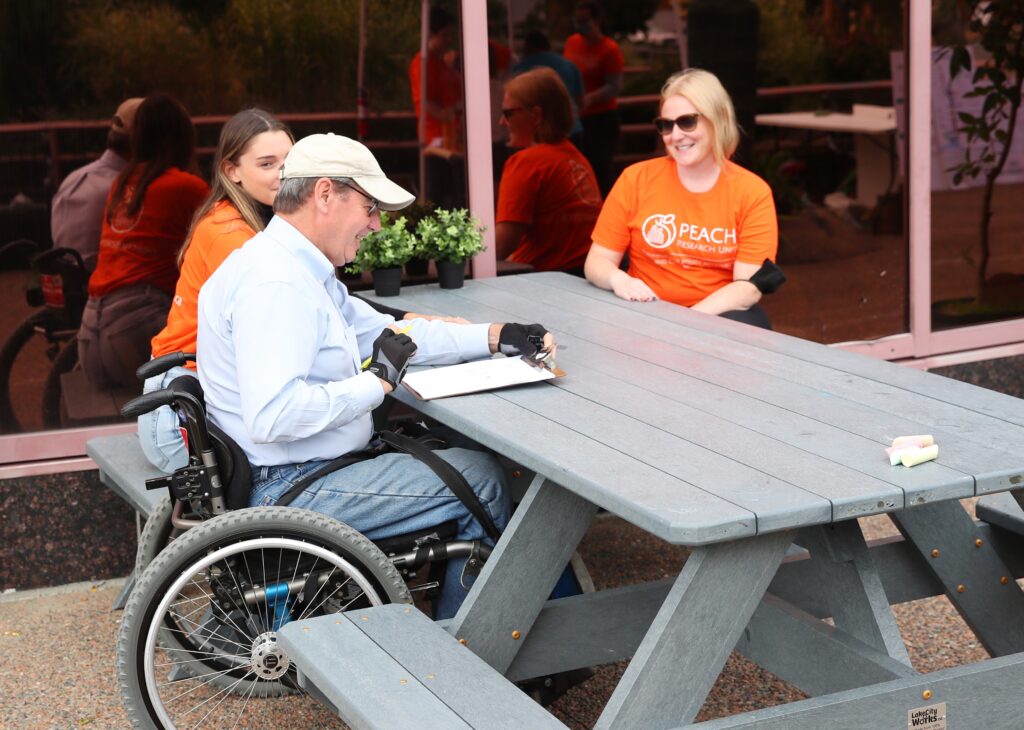 "Age-Friendly In Focus" with Community Links NS
PEACH is thrilled to have partnered with Community Links Nova Scotia on the "Age-Friendly In Focus" project, which aims to better understand access and inclusion for older adults in the built environment. This project, led by Community Links, invited older adults 65+ in Nova Scotia to take part in community engagement sessions discussing imagery and ideas of age-friendly neighbourhood design and contribute to a printed photobook, which will showcase the images and stories offered by older Nova Scotians. We hope to hear a range of stories about when older adults have encountered barriers to access in their communities, or when they have experienced memorable inclusion and opportunity to participate in social and physical spaces.
Engagement sessions were held throughout the month of November (2021) in various locations across the province.