Many people think of Tokyo as this uber high-tech, Blade Runner-like futuristic city. But once you peel away the surface of that image, Tokyo is really just a conglomerate of living and breathing neighbourhoods occupied by everyday people, living everyday lives—all 14 million of them co-existing in a tightly packed space. Such life in Tokyo comes with some neat life design hacks seen in public spaces. Here are some that I found.
1. Bicycle escalator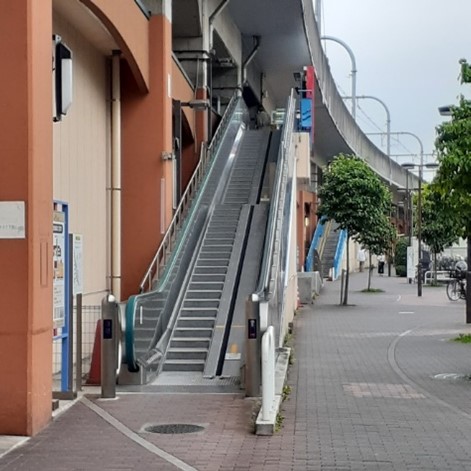 Japan is proud of its public transportation system, especially trains, which have a large web of comprehensive geographical networks that take you anywhere, quickly and cheaply. The so-called 'last mile problems' are addressed by providing ample bicycle parking spaces around train stations. Because this is Japan – where land comes with a premium price tag – spaces can only stretch vertically, not horizontally. Many bicycle parking spaces are above the ground-level. To support bike commuters, this station installed power assisted bicycle escalators. You will walk up the staircases while the little conveyer pushes your bicycle along.
2. Cooling mist while you shop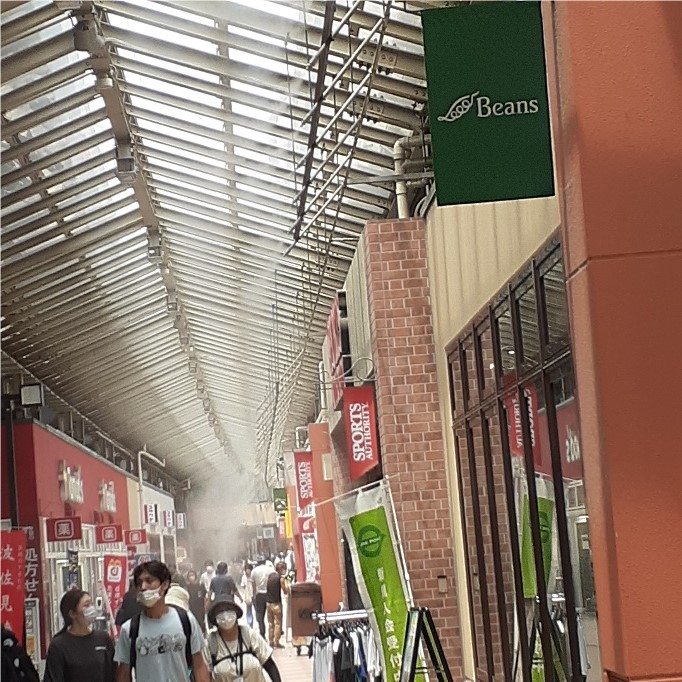 Summer in Japan is extremely humid and hot. Many traditional shopping areas have arcade-type roofs installed (so that you can shop in scorching summer or on a rainy day) over multiple buildings. The day I walked through this arcade, the temperature went over 30 degrees, and the cooling mist was coming down from the roof all day to cool down the shoppers.
3. Coin-operated office rentals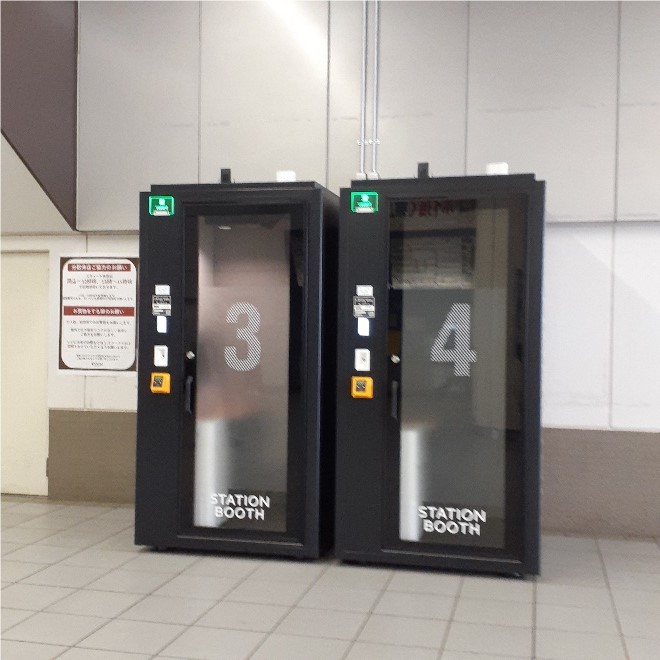 For about $3 an hour, you can rent this cubicle at Akabane Station to do some super urgent work—from sending urgent email messages, having a conference call before you get to your real office, to negotiating multi-million dollar deals. The climate-controlled booth is equipped with high-speed internet, a monitor, HDMI cable, and power outlets.
4. Don't splash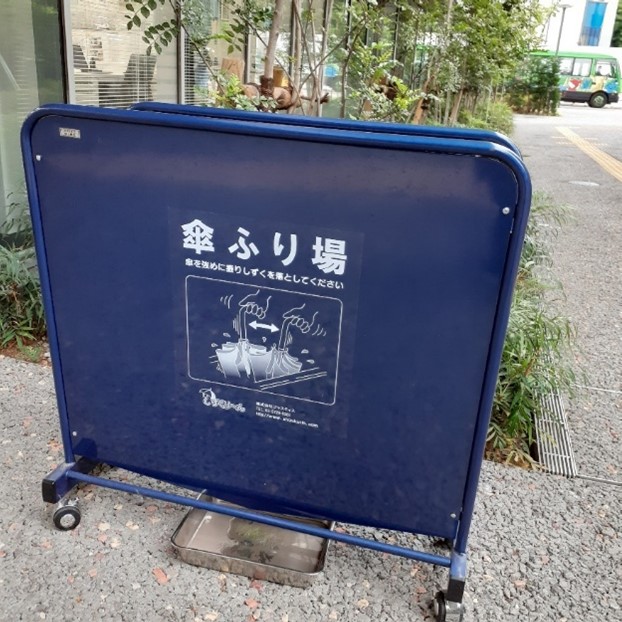 This rain splash guard is set up in front of the building entrance, to prevent you from getting people around you wet by shaking your umbrella after going through heavy rain. This reflects a quintessentially Japanese sensibility—being respectful for others who exist around you and share the same spaces. Rain hooks next to the hand-wash basins in public washrooms are partly for the people who carry umbrellas, but they are also there so that people do not put wet umbrellas on the shelf where others need to put their purses.
5. Drug vending machine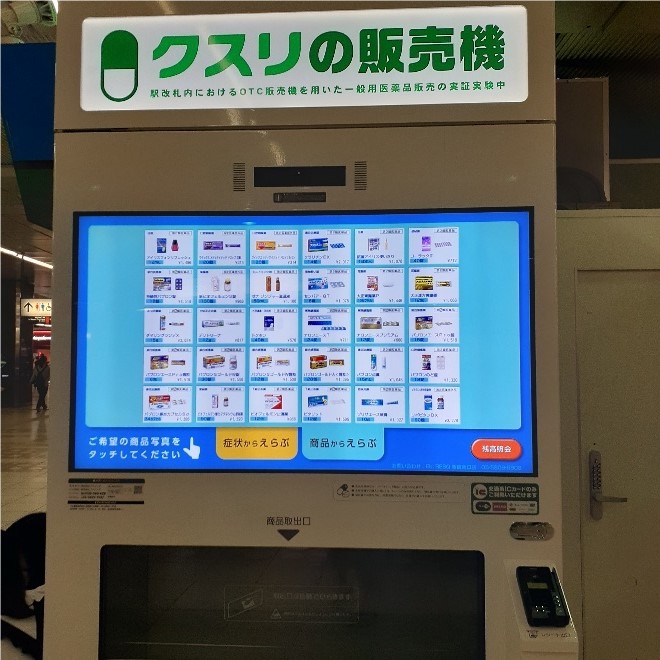 You can purchase non-prescription drugs at Shinjuku Station. Japan has all sorts of vending machines—selling different things from coffee/tea, toys, comic books, to beers and cigarettes, and even home appliances and electronics. This was the first time I saw medicine sold in a vending machine. Turned out, this medicine vending machine is set in the station as a pilot project to assess the usefulness simulating the pandemic scenario where pharmacies are closed.
Many brains are certainly better than one, and there are an awful lot of brains in Tokyo to come up with ways to improve the use of public spaces, and ultimately their quality of life. These life design hacks are manifested in public spaces, demonstrating a blend of uniquely Japanese sensibility that—for better or for worse—they are part of the collective whole.